Before I get to the meeting of Toby and Baby, I feel I should introduce Baby.
Because this isn't just any baby, it's my nephew.
On December 10, 2009 at 4:49, Jackson Elliot was born unto the world to my brother and sister in law.
This means it was the first Christmas for the baby, and our first time having a baby at the Jakel Family Christmas. Grandma and Grandpa J were very proud and happy to hang with their first grandchild.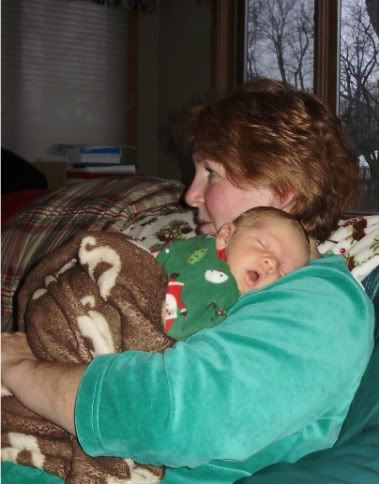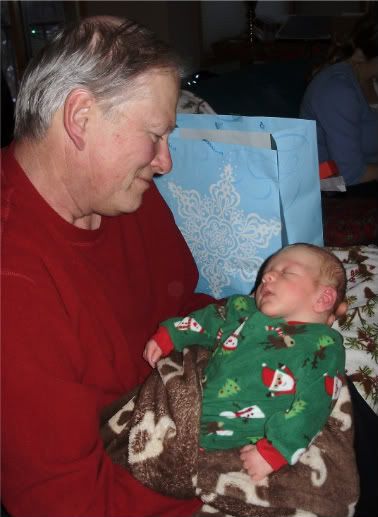 And Toby was very curious about this new little bundle was getting all of the attention. So, we introduced them.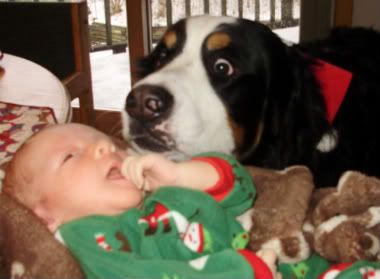 I think I've seen Toby have that look in his eye before. Like when he saw a pork chop resting on the counter and attempted to swallow it whole.
Thankfully, Toby deemed Jack inedible and did not try to eat him.