We finally got our first heavy snow of the winter last night. From the looks of it, I'd say we have about 4 inches on the ground at our house.
I love the snow, but the only problem is - so does Toby. Which means, he goes outside and doesn't want to come back inside. And then the house feels kind of lonely without the little big guy here.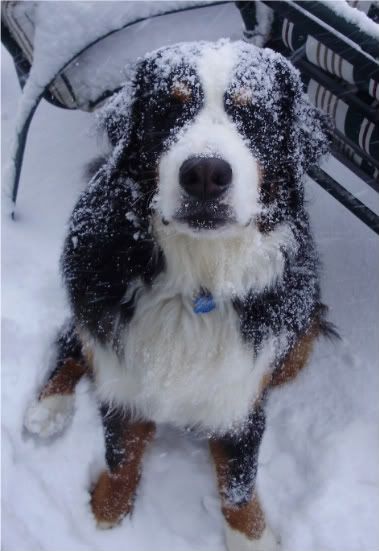 So, if you happen to come driving by our house you'll most likely see this snowy face looking back at you.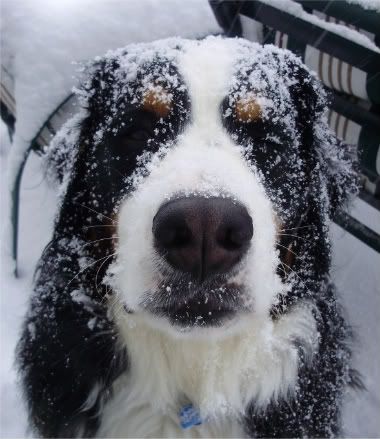 And you should tell him to come inside because his owner misses him.