I read a few health and fitness blogs. They often post the healthy and creative meals they eat.
This post is going to be the opposite of that.
We attended a frying party - wherein all party goers brought something to throw in the deep fryer. Below is a sampling of what was fried: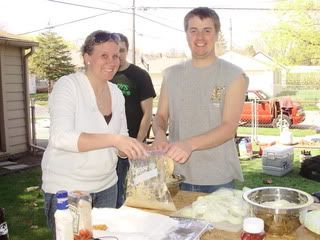 Onion Rings were being prepped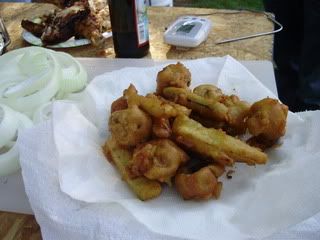 Zucchini and Mushrooms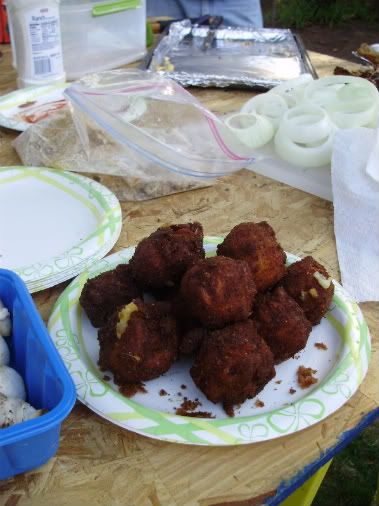 Macaroni and Cheese Balls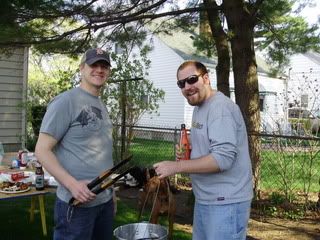 Crab Rangoons were being dropped
Twinkies - including a twinkie breaded in hush puppy batter before being fried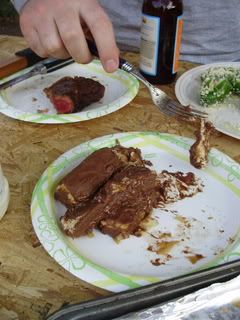 Snickers (fail)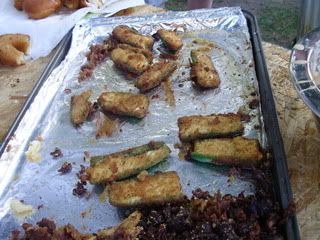 Jalapeno Poppers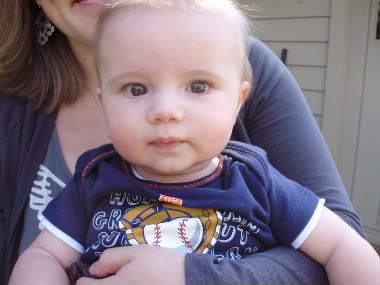 Baby
Just kidding. But that face is so cute I had to include it.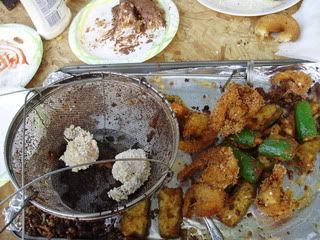 Shrimp stuffed with cream cheese and wrapped in bacon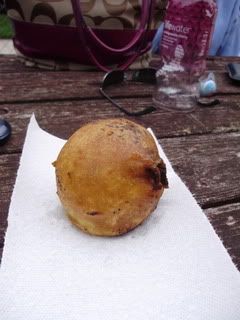 Chocolate filled cupcake
Also fried: Pickles, Hush Puppies, Peanut Butter Cups, Bananas, Cake, Chickens, and probably something else I'm forgetting.
Health and Fitness? No.
Fun and Tasty? Most definitely.