. . . and can't run in a straight line?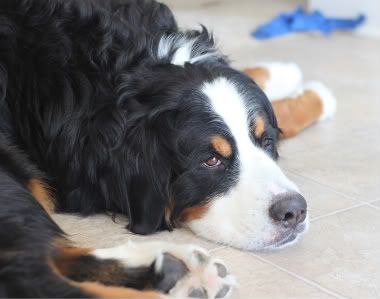 This guy.
He's been through a lot in the past couple of months. It all started at Disneyland for Dogs, a.k.a. the Dog Park. We were going to be leaving for Ireland soon and I was trying to fit in as many dog park visits as possible. I unloaded the pups and off they went.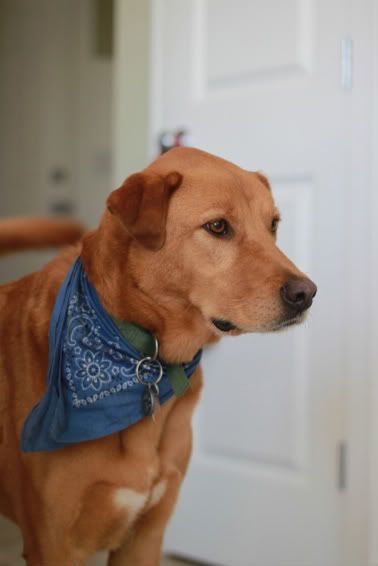 Gordie, a dog built for running and athletic prowess, took off like usual in his full sprint.
Toby, a dog built for laying down and eating prowess, attempted to catch his brudder.
Toby failed in his attempt. Instead, I heard a pop, saw his hind leg come up lame, and he limped pathetically over to me.
A few days later, the vet confirmed our suspicions - he had torn his ACL. We had to get him into surgery, but we also were scheduled to leave for Ireland in 4 days. Fortunately, Toby has a great grandma in the form of my Mama, so she was able to care for the guy after his surgery. The vet confirmed during surgery that the tear was a bad one - he completely tore the ACL and his meniscus.
Remember, all he was doing was running in a straight line.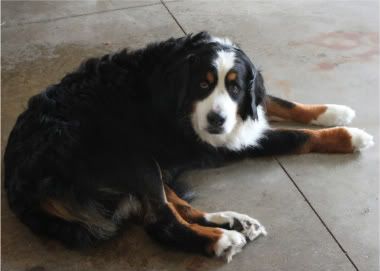 That's our Toby.
All is going well in his recovery to this point. He can't play or run off leash, but he can move around more and he's on schedule to be back to normal by Christmas.
I know he'd enjoy the Christmas present of being able to romp with his brudder again.
At which point I'm sure he'll promptly tear the ACL in his other leg.