On Halloween Eve, before I went to Proctoberfest in the evening and drank beer and ate candy, I decided to do something healthy. Run.
The in-laws happen to leave a few blocks from the race start, so I signed up with the Proctors. Andy's knee is still iffy so he sat this one out. Instead he was on dog duty and brought my two biggest fans to watch the race.
The best part of the race?
Costumes.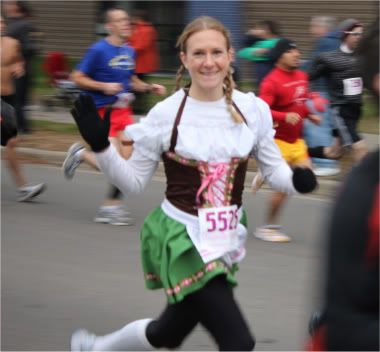 I decided to pull out my
2008 costume
and throw it on over my running clothes. It was easy enough to run in, but others chose more difficult options.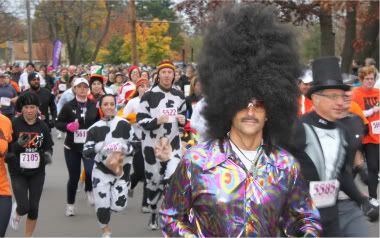 The race was a lot of fun and entertaining because of the people watching. I was able to post a decent time and it was fun to run with the Proctor Pumpkin family.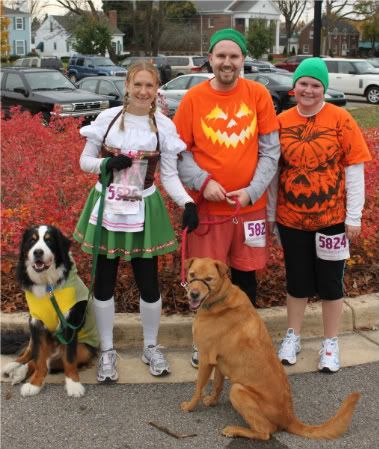 Toby was a frog, but the head portion of the costume has difficulty fitting due to him suffereing from elephantitis of the skull.
We all went home and celebrated with Andy's homebrewed Octoberfest and lots of goodies.
Including a banana split.