Andy and I treked down south a bit to visit the Marshall's in Cincinnati last weekend. I had never been and was quite excited to visit a new town. The Marshall's were superb hosts and we went on whirlwind tour of the city which I will share with you via my favorite medium: Pictures.
We crossed the bridge into Kentucky and visited the
Hofbrau House
. They brew their own beer AND you get to dance on the tables.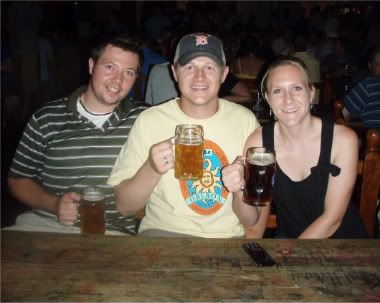 Andy has some pretty sweet moves.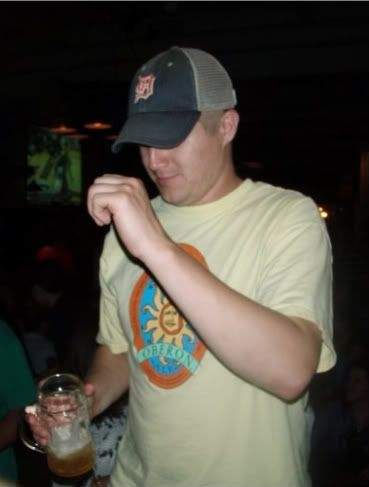 We ghetto cruised to the Findlay Farmer's Market and had a few beers in the beer garden.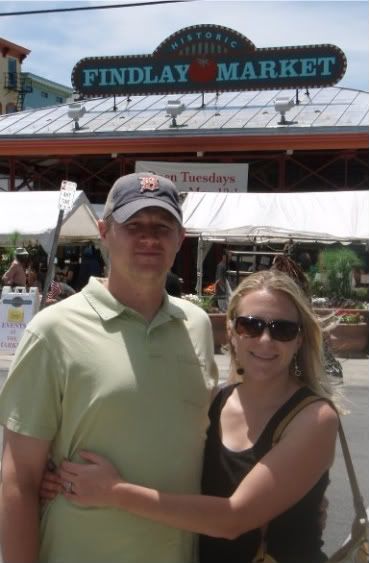 Apparently, the Camp Washington Chili place is pretty famous, so we stopped there for some Chili, Cinci style Chili that is.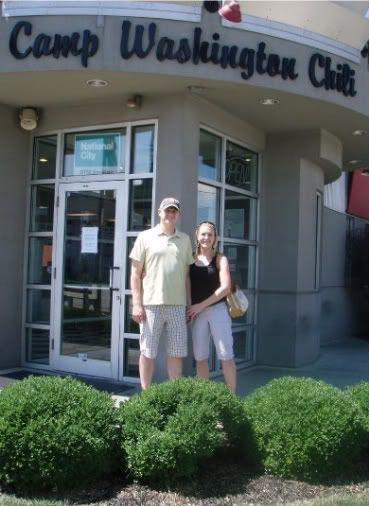 We went to the top of the Carew tower and Andy paid 25 cents to check out the ladies in the rooftop pools.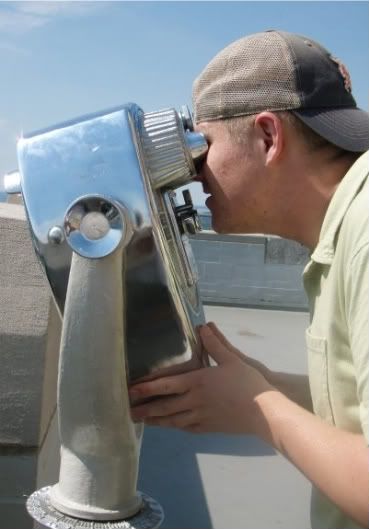 We stopped at Graeter's for some fantastic homemade ice cream.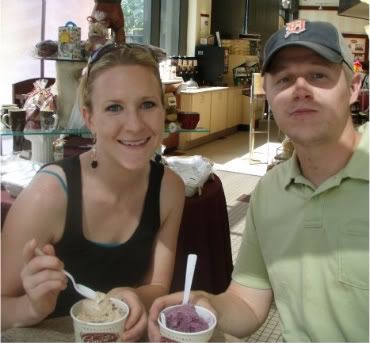 It was a hot weekend, and everyone seemed to have their shirts off. Andy figured when in Rome . . .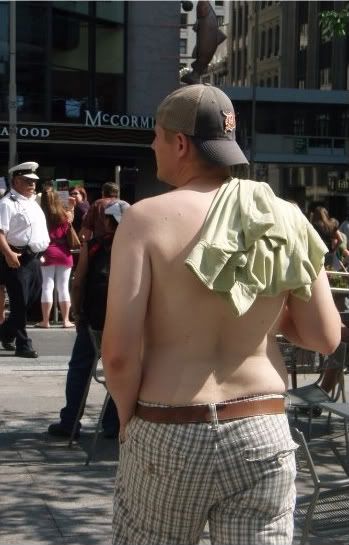 We stopped at the Party Source in Kentucky, which is pretty much like a Wal-Mart for alcoholics.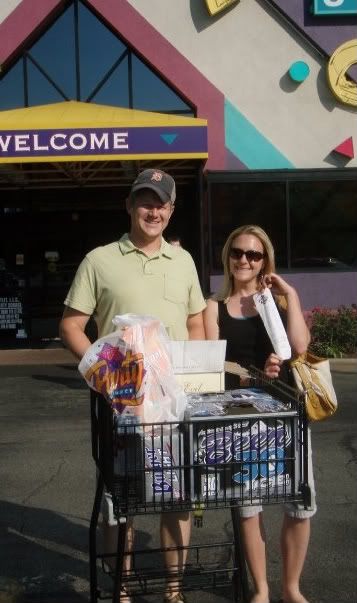 We stopped at a lookout and posed for a group a pic.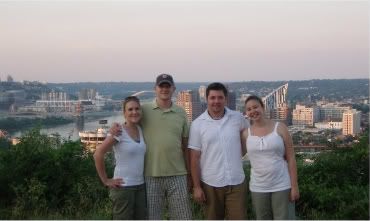 We then hit up Goetta Fest in Kentucky. We sampled Goetta balls, Goetta Cake, Goetta Burritos, Biscuits and Goetta Gravy and a Goetta Grilled Cheese.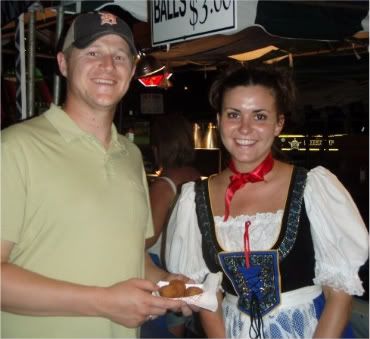 Goetta Fest was in an area full of bars. So we went on a mini bar crawl and visited 5 or 6 throughout the night. One of the bars had $5 PBR pitchers. Andy fell in love.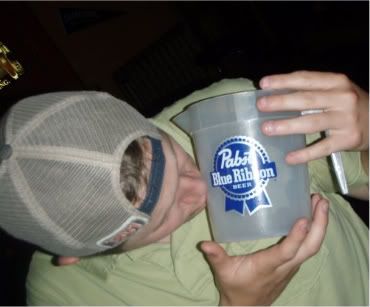 Then, this scorned wife came in to kick that PBR Hussy's butt.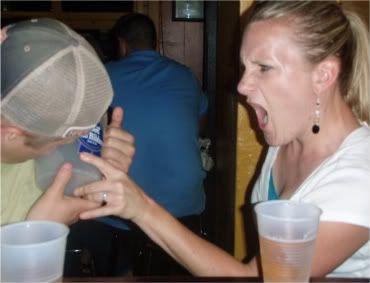 I showed no mercy.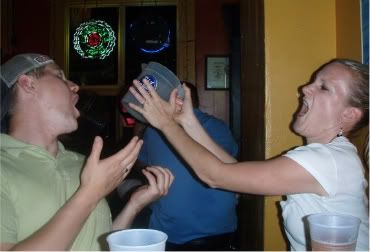 And finally I reclaimed my husband.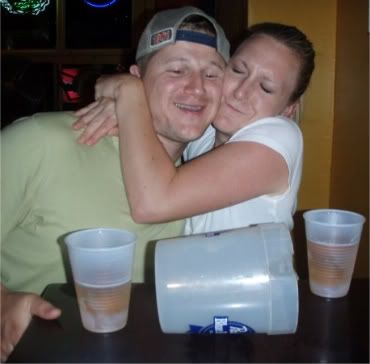 Our journey came to an end Sunday morning and we waved goodbye to Cinci.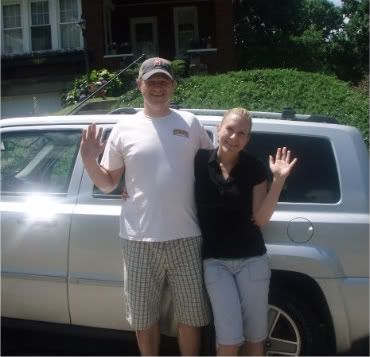 As with most of our trips, I can't wait to go back.