On Saturday Andy and I ran in our second 5K of the season.
Not just any 5K. A Microbrewery sponsored 5K.
The Schmohz Achilles Ale 5K was actually the first official running event I had ever participated in, 2 years ago. The course takes you on 3 laps in the industrial park area behind the brewery.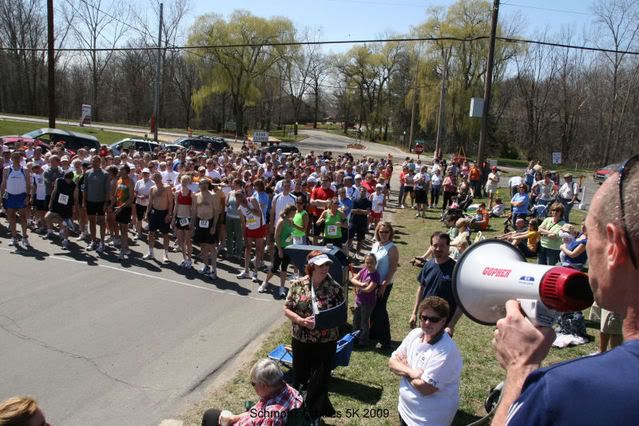 What makes this run better than any other 5K?
You get your choice of beer or water as you complete each lap.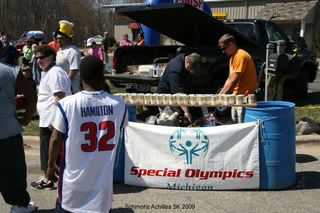 Last year, Rachel and I walked it. However, since I've been training for the 25K, I wanted to run the race this year. Andy tried drinking beer whilst running 3 years ago, and said it tasted so good going down but sat in his belly like a rock. Imagine that?
I also like this event, because instead of the standard T-shirt you get a nice event pint glass filled with your beer of choice after the event.
This year's event was also fun because I got 1st place in my age group and 2nd overall female with a time of 21:49. I missed first overall by 8 seconds! I was only mad about this because the winner gets a free Schmohz membership.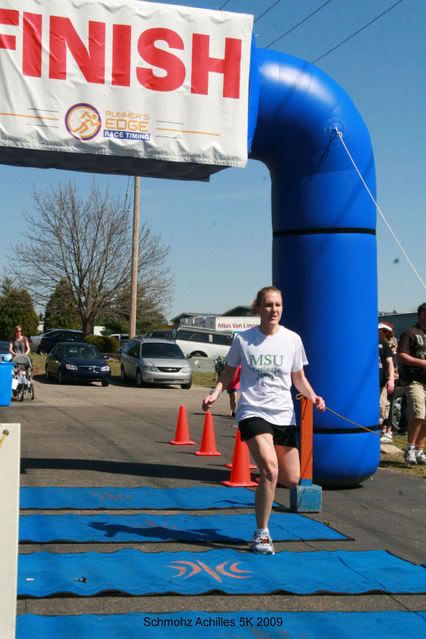 Lucky for me though, the winner in each age group gets a delicious growler of beer.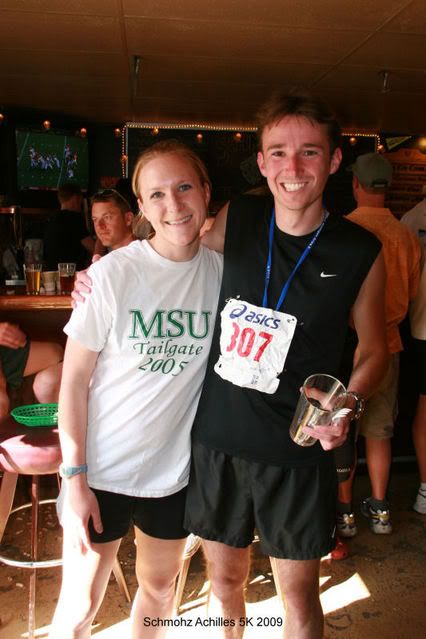 Andy also did amazing and finished with a time of 20:40. He placed 4th in his age group.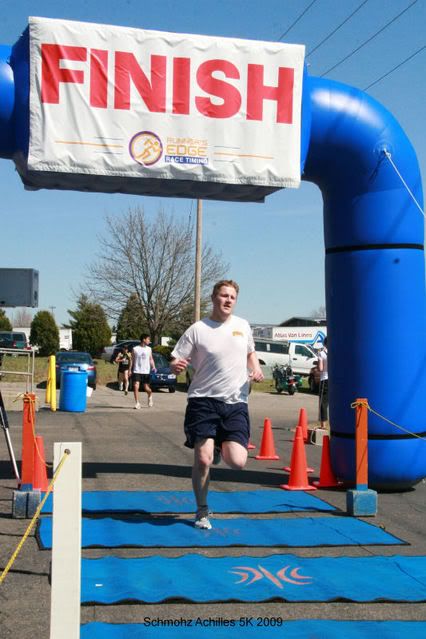 Now, onward to the 25K in 2 weeks!